We've spent the last 10 years building our business to appeal to all gardeners, novice and expert. Whilst we'll always stick to our roots (sorry!), we are beginning to spread our wings a little, to concentrate on some of the plants we truly adore. At the same time, choosing plant groups which are still quite poorly represented in your 'average' Garden Centre…..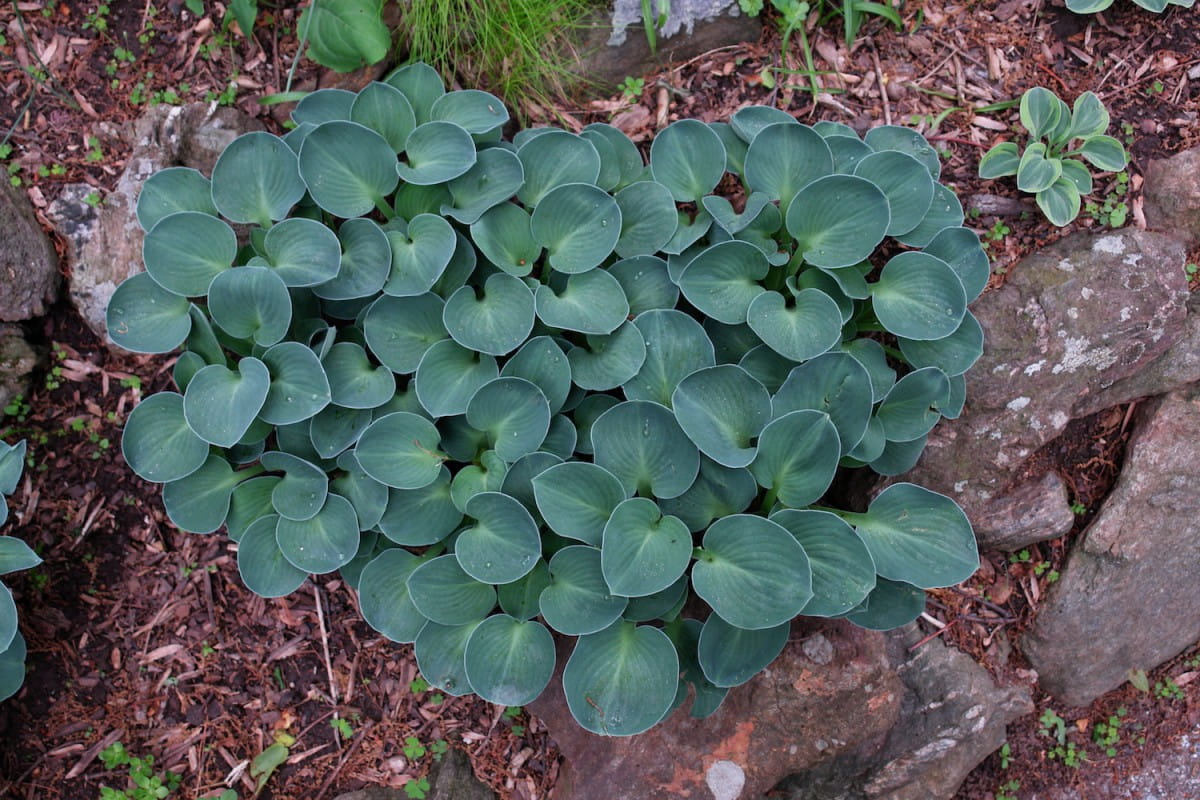 For those who love 'em, but haven't got space for 'em!
Miniature Hostas like 'Blue Mouse Ears' pictured above, can be incredibly easy to grow and almost bring the word 'Bonsai' to this extraordinary group of plants. Whilst there is an increasing following in these perfect little beauties, they still represent only a fraction of what Hostas have to offer. Here are a few of the varieties we are hoping to stock for our 2020 Spring season
The perfect side dish to the big fellas….
The next step up from our range of miniatures, is the large group we class as 'small' Hostas, and all of a sudden the range expands quickly. Like the beautiful 'Fantasy Island' above, small because their ultimate size isn't massive, but we try and select good, strong varieties so that you won't be waiting years for them to attain greatness. Small Hostas will normally get to around 20-30cm tall, although their spread will often be greater than this in time. Have a look at the next few pics, but be warned…this can get addictive……
They're slowly getting bigger…..
The medium group of Hostas, like the breathtaking 'Autumn Frost' above, takes us to the plants which will on average, grow to 30-40cm tall, sometimes bigger, sometimes smaller. Like all plants, the size can't be set in stone. Water, light, soil type, they all play a huge part in how each and every plant grows. Hostas love a deep, rich soil to do best, and with the minimal amount of work you can be the envy of all your gardening friends….. here's a taste of some of the varieties we'll be stocking from next Spring 2020….
Will create real theatre in a pot or in the border….just give them some space to show off!
We're at the penultimate size…..if size matters. Large Hostas, like 'Broadway' above, will fill all but the largest of spaces and come in myriad colour combinations so you can create an ever changing palette of foliage colour in your garden. Here's a few we'll be stocking for our 2020 season….
At the risk of sounding sexist….these are the 'man' plants
There's something about 'BIG' that appeals to certain people, and we've made sure we won't disappoint. We've tracked down a lovely selection of these enormous Hostas which will be sure to make jaw dropping specimens, in huge containers or in well dug borders that will retain adequate moisture. Like the super-reliable 'Sum & Substance' pictured above, nothing comes close to these giants….read on!
Don't forget these plants won't be available until we re-open in Spring 2020. For the time being we have maybe 15 varieties in 5 litre pots all priced at £10. All big plants, lovely and healthy.
If you'd like a full listing of our current varieties, or the extended range for next year, please email us on ian@theplantman.net and we'll send you a list over.
We try, with everything we grow, to be competitive. We guarantee we'll be cheaper than the specialists who charge £10-15 for the smallest of plants. Alas we are not able to post our plants so they are strictly based on collection from our nursery.
Many thanks!
Ian & Gary