Regularly voted 'The UK's favourite garden plant'
Regularly voted 'The UK's least favourite garden plant'
Poor thing! Talk about having an identity crisis. It seems that the rose really does divide the nation in half, and we'd love to encourage those among you who aren't big fans, to give them a go.
As with all plants, there are so many things you can do to make a success of your purchases. We're always on hand to help with this at the nursery, but there are a few golden rules to give you a fighting chance….
Do roses get diseases? YES! But they'll only get disease when the'yre not happy. Guess what….if you keep them happy you're off to a flying start!
DO….
grow them in the borders. They love having unrestricted roots, so they can spread their roots as they please. No plant ever evolved to grow in a pot……roses will be the first to tell you they don't like it!

give them a sunny spot. 'Shade tolerant' is a term often asked about roses, and the name says everything…..they'll tolerate shade, but they'll never love it. They'll love you far more if you put them in a sunny spot.

give them lots of water and nutrition. Growing a rose in a dry, impoverished soil is a recipe for disaster! Round our way, we are surrounded by heavy clay. The perfect soil type for roses!

Prune them. Not hard like the advice in the '60's, but they'll still benefit from pruning to keep them in tip top condition. Let us help you, we'll show you how to prune every kind of rose. It's really quite easy.
DON'T….
grow them in pots. Unless you have pots big enough to live in, roses really don't appreciate being plonked in a small pot, and expected to shine. We promise you….they won't.

plant them where other roses have been recently. Rose Replant disease is real and inhibits new roses. There are some clever ways around this which we can help with, but if you can avoid it, then please do!

plant the wrong type of rose. I know this sounds obvious. Don't plant a rambler on a 4 foot trellis, no matter how hard you work, it's always going to leave you disappointed. Find the plant and match it to the right conditions and aspect, and you're half way there.
DON'T….
buy from anybody else until you see what we have to offer, and the prices we sell them for!
but which rose do i need?
You're in good hands….let us help you
Like so many things you aren't an expert in, the best thing to do is….ask!
I'm nearly 50. If I need help with my car, I ask. If I need help with my house, I ask. If I need help with a recipe, I google! There are so many outlets out there to help you with whatever you're not confident in, and we are one of them.
What's the difference between a Patio Rose and a Miniature Rose?
What's the difference between a Climbing Rose and a Patio Climbing Rose…..or a Rambler?
What's a Pillar Rose?
Why would I choose a Hybrid Tea over a Floribunda? When is it best to plant a Cluster flowered Rose?
And what on earth is a Shrub Rose? Is that the same as a Hedging Rose?
Oh…and by the way…..who is this David Austin bloke? I've heard you should only buy your roses from him?
There's really no need. We know plenty to guide you through the right choices…you just need to ask"! So here we go, through our different kinds of roses…..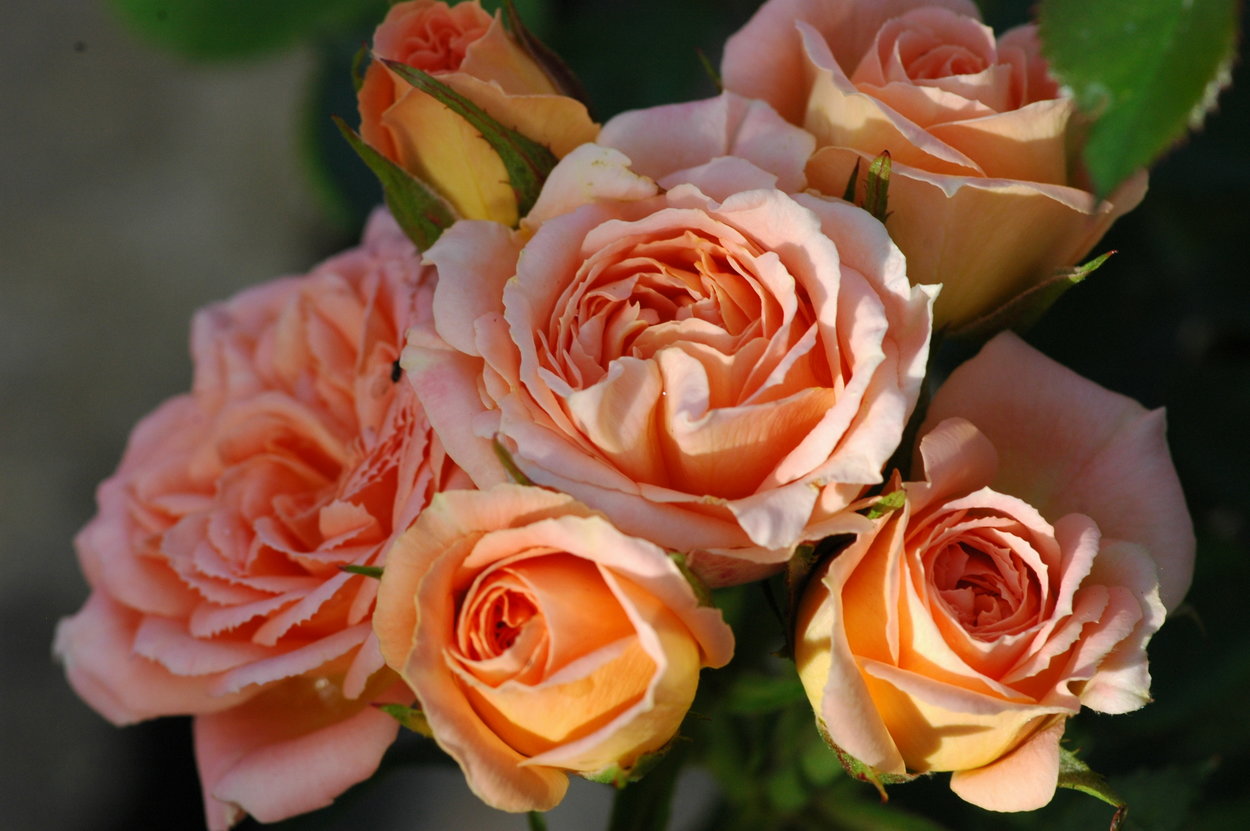 They get bigger from here on….
Let's face it, miniature and patio roses are pretty much exactly the same thing. They'll give you everything a big rose will do…..just smaller!
Because they don't achieve a great size, they're definitely the ones to choose if you insist on growing a rose in a pot. They do everything in miniature, so they're not going to need a huge container to grow in. But they will still like a great soil (John Innes #3), and they'll still punish you if you don't give them a sunny spot….
General Rule with Miniatures & Patios…..don't expect exquisite scent…..you'll be disappointed!
We stock lots of different Miniature/Patio roses, from Autumn when they arrive, to when they sell out, which is normally June/July. Any time in between and we'll have lots here!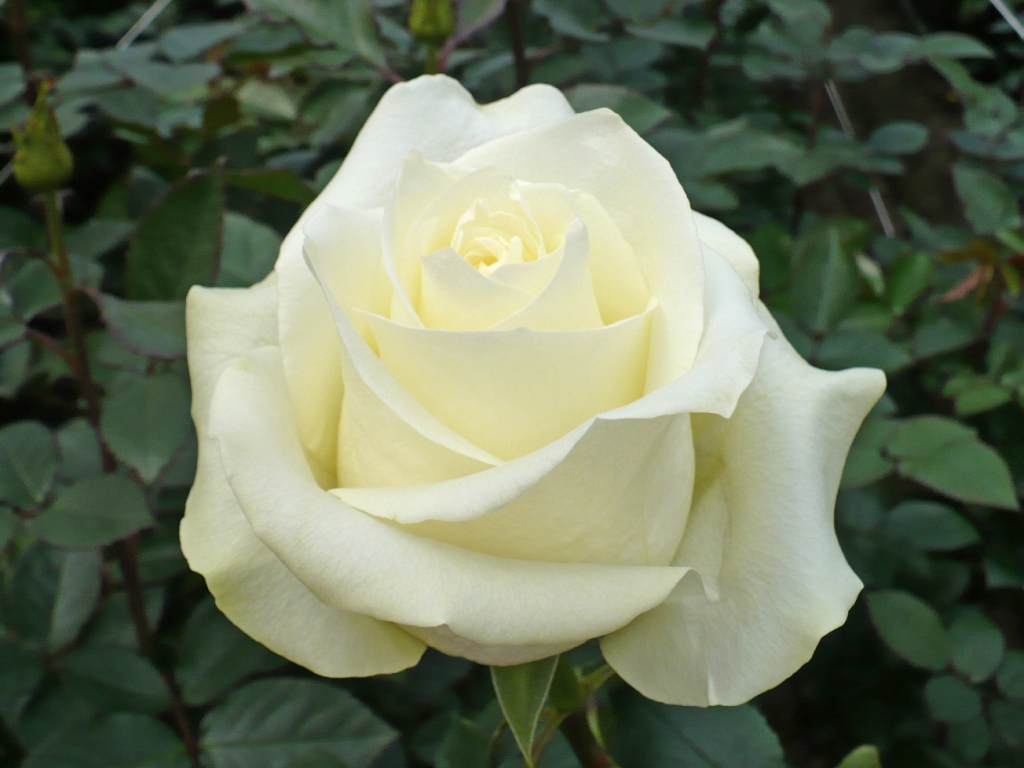 The Classic British Rose?
Like 'Polar Star' above, HT roses share one thing in common. Not colour. Not shape. Not disease resistance. Not even fragrance! It's much easier than that….
Hybrid Teas are basically the flowers you'll give (or receive) on Valentines Day. One long stem, ending in one perfect flower. That's a HT…easy!
If you find a bunch of flowers with one stem and multiple roses at the top, that's a Floribunda. I'm splitting hairs, but hey, we're the experts….remember?
HT's have a great reputation for fragrance, and it's true many of them have an exqusite bouquet. But please don't let that put you off looking at all the other roses out there…..
floribunda roses (or cluster flowered)
That makes it much easier!
Cluster flowered is so much easier to remember than 'Floribunda'….basically each stem will multiply to hold a cluster of roses instead of just one. Easy, right? Main difference…..HT's are renowned to give a bit more fragrance…..Floribundas are definitely in it for 'Flower Power', you'll get infinitely more flowers on a Floribunda even if they're not quite so big…..
shrub and modern shrub roses
Some of the most exquisite roses you'll find
Another group of plants altogether, some gardeners won't grow anything else! Shrub roses consist of a huge array of different varieties, and it would be fair to say it's a huge group. St. Ethelburga, pictured above, is just one of many that we stock here at The Plant Man.
From single 'shrub' types like 'Ballerina'…..
….to an enormous range of old shrub types, which have been around for decades…..
….to the more modern shrub varieties, which combine beauty from the old world, with fragrance and disease resistance for a new era……
Stop those weeds in their tracks!
For those of you wanting a more prostrate, horizontal rose, then ground cover roses may be right up your street.
Healthy and vigorous, and covering the ground to such a degree that weeds struggle to take a hold, they are a great choice if you want to keep your maintenance down.
Like 'Magic Carpet' above, we'll have a number of roses with a similar habit, for just that purpose.
Our most popular range of varieties
Let's face it…..who hasn't got the room?
Walls. Fences. Obelisks. Pergolas. Trees. There are so many places you can plant a Climbing Rose, we reckon every garden has got room for at least 2 or 3 plants!
Climbing roses generally have bigger flowers than ramblers, more akin to a Hybrid Tea or a Floribunda. They benefit from pruning and training differently to ramblers, and of course we're on hand each and every day to talk you through this, if you're not sure. Like the relative newcomer 'Scent From Heaven' pictured above, Climbers cover the whole colour spectrum and, given a sunny aspect, will all thrive in your garden.
We're going to need a bigger trellis….
Ramblers need space. Lots of it. While lots of breeding has been done to reduce their size, a lot of them will still think nothing of wanting to cover twenty feet of fenceline……very very quickly!
They are spectacular in full flower, and should be pruned drastically so they don't get out of hand. We can guide you through this and we promise…..it's really not difficult.
So, you've decided you want to have a dabble with roses and are wanting to buy a few to make your garden complete…..where to start?
Well, at The Plant Man we stock over 200 varieties of rose here on site. There are literally thousands of varieties out there, so in the bigger scheme of things, we are no specialist.
But compared to most Garden Centres and Nurseries, we are a great place to shop for them.
We begin our rose season in October & November, when we begin selling our bare root roses.
You'll get precisely that…a plant….with roots….nothing else. The traditional way of buying a rose, and still the same to this day.
They'll grow perfectly well, in fact all of the roses you'll see in Garden Centres in Autumn are bare root roses, freshly potted for retail, but carrying a high price tag……and that's where we differ.
Buying a bare root rose online can cost up to perhaps £25 each. Buying a potted (but still effectively bare root) rose from a Garden Centre in Autumn will set you back perhaps £10-15.
But buy a bare root rose from us in Autumn, and you'll save a packet! Our roses start from as little as £3.50 per plant, and we're proud to say we buy from the very same growers as some of the online robbers who'll cheat you out of five times that much!
So…..email us on ian@theplantman.net, and we'll send you a list of our bare root varieties and prices. Then you can decide.
Alas we don't post out, so you will have to pay us a visit to take full advantage of our amazing rose prices!