Now we're only a small company (and very proud of it), but we have a bigger range of lovely, amazing plants than anyone else in our local area…all at prices to beat your average Garden Centre!
We carry a bigger range of trees now than ever before! From our popular range of 'budget trees' starting at £25, right the way up to our £120 instant trees, we have a range that you simply wont find anywhere else locally. Trees are a very important purchase and we'll help you every step of the way, to make sure you make the right choice!
We also deliver locally, in case you can't fit it in the car…
Apples, Pears, Plums, Cherries, carried all year round in lots of varieties. We even sell them pre-trained to grow on walls!
Dwarf or standard rootstock? Is it self fertile or does it need a pollinator? If you're not sure of the answers, then come and see us, we'll help you make the right decision!
Blueberries, Strawberries, Raspberries, Blackberries….if you can eat it, there's a good chance we sell it!
We sell thousands of strip veg throughout April to June, and at only £2 a strip, its easier than a packet of seeds!
A regular local supply of pot grown herbs, full of health, vigour and vitality, waiting to assist you in your kitchen!
Alas we do not offer cooking demonstrations but we will always be happy to sample your kitchen endeavours….(if you need a second opinion, you understand….)
We've become as well known for these as we have for our trees; we always have lots in stock to choose from, either to go in the ground or to spend the rest of their lives in a handsome pot.
Every garden can grow vertically! Walls and fences, pergolas and obelisks, all crying out to fill them with beautiful plants and flowers. We use one of the top UK growers to supply you with a wide range of climbers….and more importantly, the expertise so you know how to look after them. We'll tell you how to prune all 3 types of Clematis, and explain the rules behind pruning Wisteria to get it to flower properly!
The backbone of any garden, we offer a huge range of shrubs, changing regularly through the season, to add a splash of colour (like Fuchsias) or foliage interest (perhaps Wiegela?), we're sure to have something tried and trusted to tempt you, along with new and exciting plants we trial every year!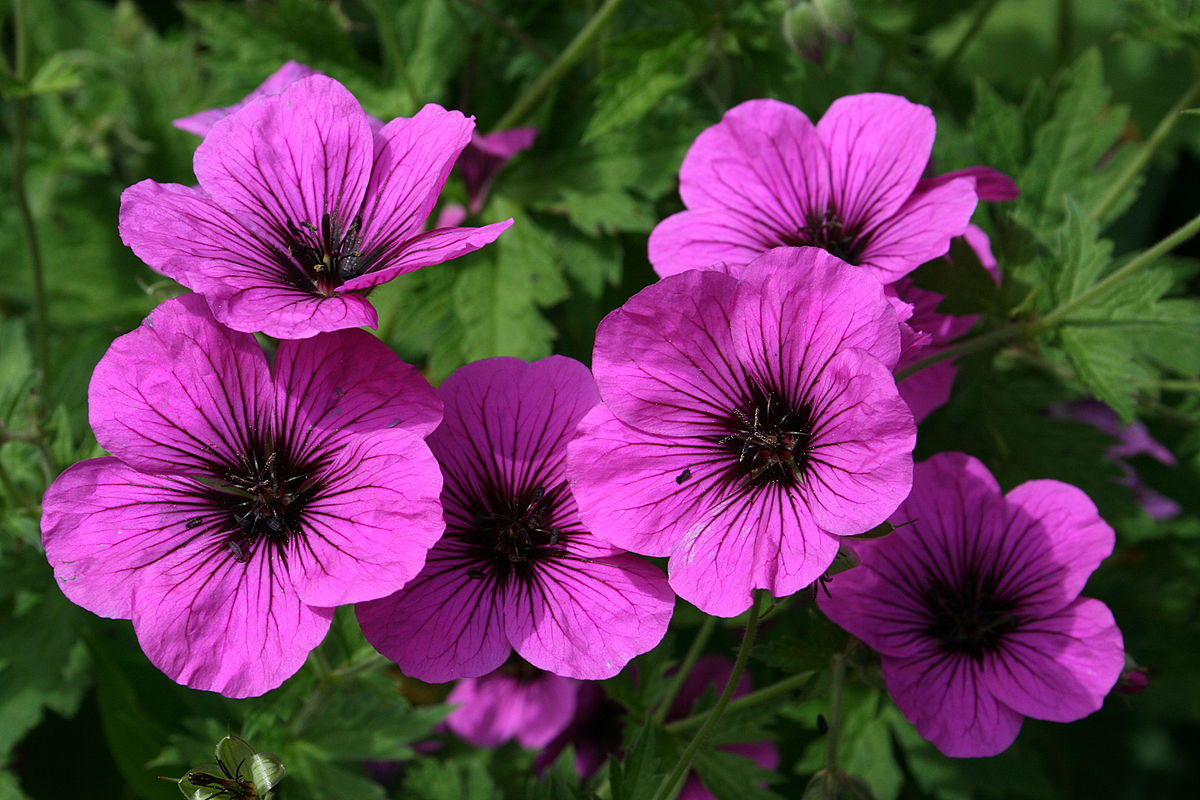 Fast becoming the alternative to bedding schemes, perennials are a low cost solution to filling your garden, when they start at under £3.00 per plant! We'll give you the advice you need to choose the right plant in the right place.
Whether it's perennials like Hellebores, Geraniums or ferns, or shrubs like Acers, Fatsias and Camellias, we've always got a good range of plants to choose from if you've got a shady spot you need some help with….
We grow nearly all of our hanging basket plants here at the nursery, all grown without additional heat so you get strong, bushy plants that are never forced. We buy in 6 pack bedding from local growers to compliment the range, and we try different things every year (Lantana was a new one for us this season!)
We've extended our rose range over the last 12 months, to offer over 150 varieties for the 2019 season. We offer these bare-rooted at the end of the season (for incredible value), then pot the remainder for 2019 sales. You won't buy top quality roses cheaper….anywhere!
Be it traditional topiary Box, native Hawthorn or contemporary Bamboo, we offer a multitude of hedging solutions. Please note some species are only available at certain times of the year.
Very much still the new kid on the block, we began selling Christmas trees in 2016 and now provide nearly 1500 trees to the local area each year. We sell the low needledrop tree called the Nordman Fir, still the No.1in the UK!